Bring Your Pet to
Thailand Checklist
The easiest way to prepare to bring your pet to Thailand
A simple list of documents, vaccines, and steps needed to bring your beloved pet to Thailand.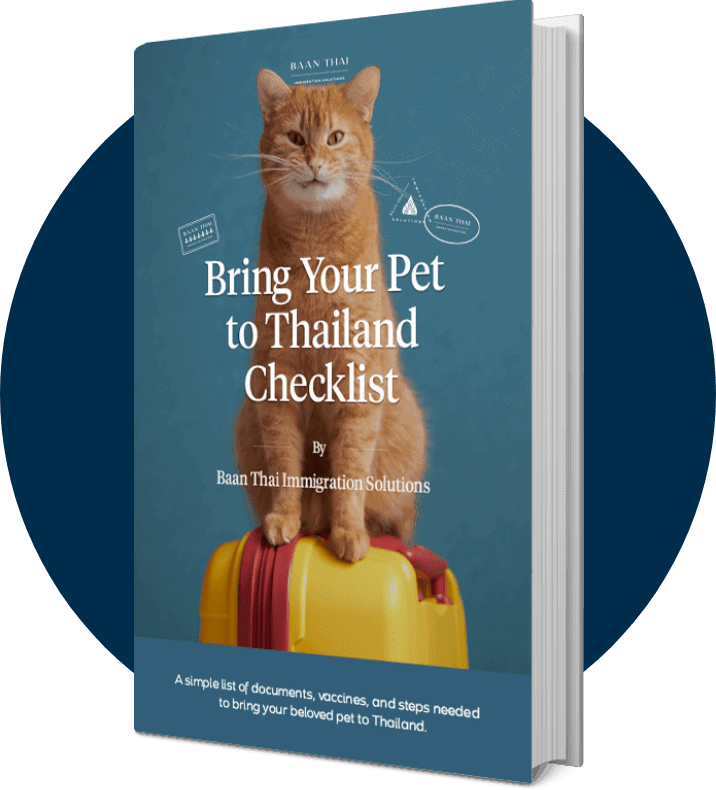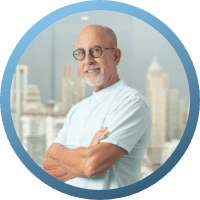 Mark Friedman
Mark is the co-founder and Managing Director of Baan Thai Immigration Solutions. He is a member of the California Bar and a 1987 graduate with honors from the University of Southern California Gould School of Law.
Hear what our clients have to say
"She was able to get her visitor visa for 10 years"
Hello, my name is Doug and I live in the United States. I have a friend that lives in Thailand. And we tried to
"The communication is great"
Hi, my name is Joseph Chi, and I'm an American who have lived extensively in Myanmar and now in Thailand for the last five
"We are very, very happy to have been introduced to the team"
Sawaddee ka. Sawaddee krub. My name is Ben. This is my wife Siriporn. What challenges were you facing before working with Baan Thai? We
"Khun Ing accompanied me through every step of the Permanent Residency process."
Hi, my name is Ahmet. I am a legal executive working for a multinational corporation with headquarters in Los Angeles, in charge of our
"Within just a couple of months, Kratai was here in America."
Ten years ago we had no idea how to start to get my wife Kratai from Thailand to here. All the websites had all
My name is Lisa Rivers and I'm actually doing this video because I believe that it will help other folks who might have problems
"I feel that I'm well taken care of…"
My name is Hazel from Korea and I've been using Khun Ing's visa and immigration services since 2018. It'll be my fourth year and
"My family and I were very relieved and very happy."
Hi, my name is Scott. I've been living and working in Thailand for the past 2 and a half years. My wife and my