Build your life in Thailand
Create the right foundation to start, grow and preserve your business and family ties to the Kingdom.
Whether you're looking to make Thailand your home, or bring a Thai loved one to yours, our expert counselors and attorneys will guide you through every step of the way.
We work hard to make immigration as simple and stress-free as possible, offering solutions that meet your needs, expectations and budget.
With more than 50 years of combined experience in providing immigration solutions, our dedicated, solutions-driven team will empower you to make the best decisions for yourself and those you care most about.
"She was able to get her visitor visa for 10 years"
Hello, my name is Doug and I live in the United States. I have a friend that lives in Thailand. And we tried to
"The communication is great"
Hi, my name is Joseph Chi, and I'm an American who have lived extensively in Myanmar and now in Thailand for the last five
"We are very, very happy to have been introduced to the team"
Sawaddee ka. Sawaddee krub. My name is Ben. This is my wife Siriporn. What challenges were you facing before working with Baan Thai? We
"Khun Ing accompanied me through every step of the Permanent Residency process."
Hi, my name is Ahmet. I am a legal executive working for a multinational corporation with headquarters in Los Angeles, in charge of our
"Within just a couple of months, Kratai was here in America."
Ten years ago we had no idea how to start to get my wife Kratai from Thailand to here. All the websites had all
My name is Lisa Rivers and I'm actually doing this video because I believe that it will help other folks who might have problems
"I feel that I'm well taken care of…"
My name is Hazel from Korea and I've been using Khun Ing's visa and immigration services since 2018. It'll be my fourth year and
"My family and I were very relieved and very happy."
Hi, my name is Scott. I've been living and working in Thailand for the past 2 and a half years. My wife and my
It all starts with understanding what drew you to Thailand and what you hope to achieve in the long run. Working to meet your unique needs and expectations and helping you take the best path, we will accompany and advise you throughout the entire immigration process — you'll never have to do anything alone.
step 1
Free consultation to understand what you wish to accomplish
step 2
Lay out the best options for your personal goals
step 3
Guide you to an informed decision and assist you from start to finish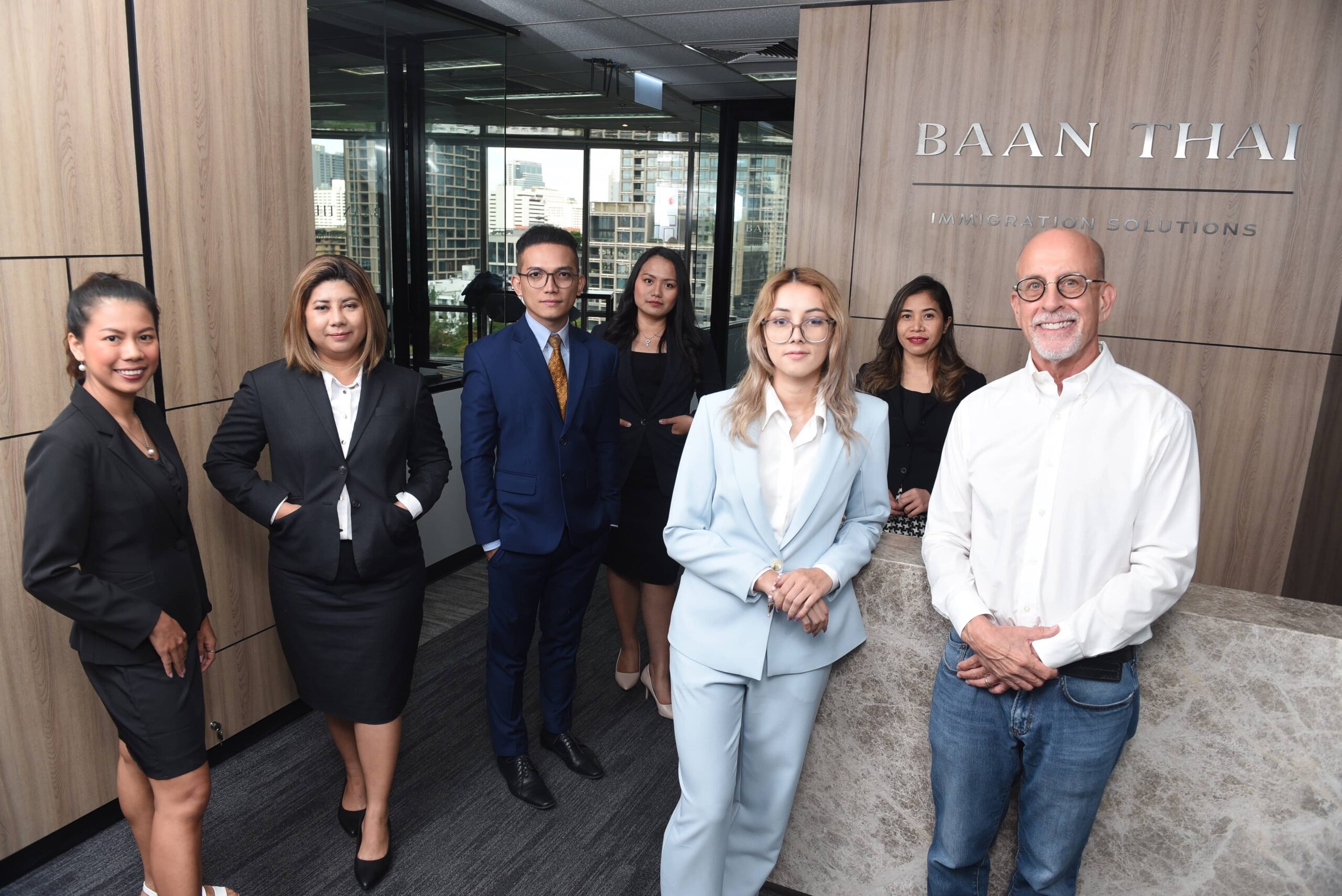 Comprising experienced counselors, immigration specialists and attorneys, our team will help you successfully navigate through any legal, cultural or language barrier.
Relationships
Strong and respected connections to Immigration offices, Board of Investment, and Department of Labor allow for more effective advocacy and efficient processing of your matter.
Expertise
Our partners have decades of experience working for Thailand's top immigration law firms,  successfully resolving thousands of immigration matters including uniting Thai spouses and fiancees.
Multilingualism & Multiculturalism
Fluent in Thai, Italian, and English, we can effectively bridge any language and cultural gaps.
Unwavering Advocacy
We are creative problem solvers and vigorous advocates, helping you navigate any bumps in the road and realize your goals.
Membership and Recognition
We are ready to help and to answer every question you may have.
Our dedicated and experienced team is here and ready to help you as we have for so many others. Contact us today for a free consultation.