Disclaimer: This post was not written by a medical professional and none of the following content is medical advice. Please contact your healthcare professional when making healthcare decisions.
You've decided to live in Thailand for the long term. While you're excited about the delicious food and exotic culture, you have a nagging concern. How do you handle unexpected health issues? You're in luck. Thailand has one of the best healthcare systems in the world. Its booming medical tourism industry attracts people from around the globe—from the Middle East to the UK, USA, and more.
However, by now you may have realized that many health insurance policies from back home won't cover you here, which means you may need to purchase expat health insurance in Thailand. It's probably a little overwhelming to understand a new insurance industry and its practices. Health insurance does work differently here, but don't worry. This guide will break down everything. It's been written and reviewed by long-term expats who've tried many health insurance providers and policies over the decades they've lived here.
In this article, we'll cover how Thailand's healthcare system works, the top five health insurance providers, where to buy a policy, health insurance requirements for long-term visas, and much more. Let's start with one of the most commonly asked questions.
How does the Thai health system work?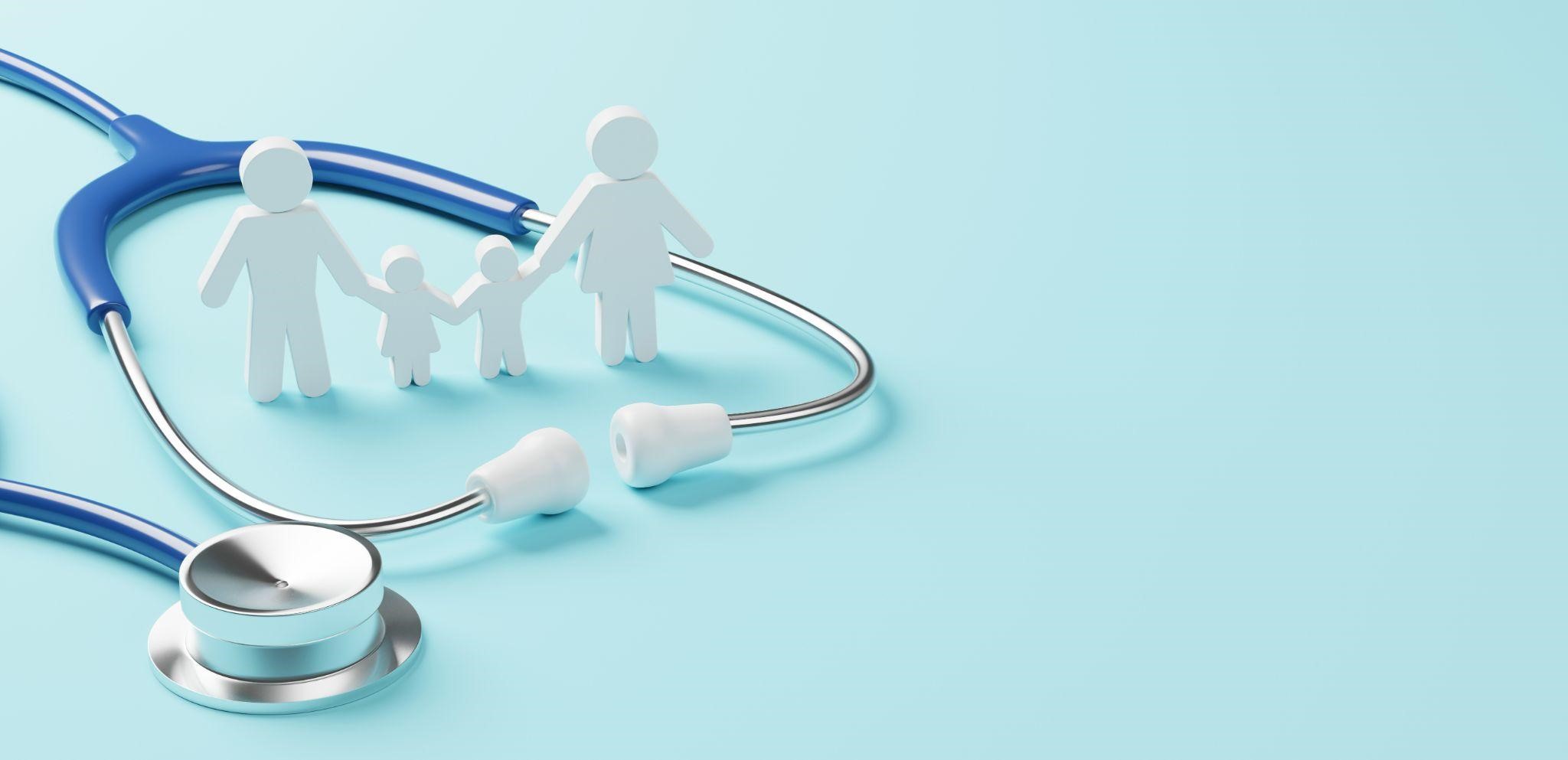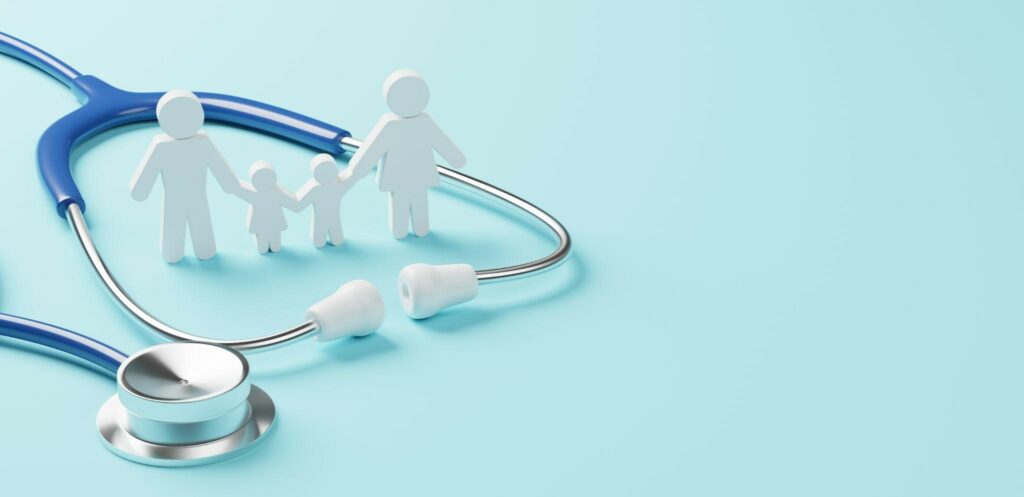 Like many modern healthcare systems worldwide, Thailand has both a public and private system. Let's look at how they differ and operate.
Public system
Similar to Australia, Canada, and the UK, Thailand's public health system is funded by the government and taxpayers. However, because Thailand is a developing country, the service and quality of the system are likely not consistent with what you may have experienced back home. This doesn't mean that outstanding doctors don't exist in the public system. Some of Thailand's best surgeons regularly practice at hospitals like Chulalongkorn. The problem is, the quality of physicians varies, and accessing one of these top doctors within the social security system can be difficult. More on this soon.
Can expats use the public system?
While all Thai nationals can access the public healthcare system for free (regardless of employment status), for expats to do so, they must be legally employed by a company operating in Thailand. Alternatively, you can use the public health system if you start or register a company in Thailand.
While Thailand's public health system is technically free for expat employees, 5% of your paycheck goes to social security tax, 1.5% of which is dedicated to health coverage. Upon registering for it via your employer, you'll either choose or be assigned a specific hospital/s for visits. In other words, your choice of where you can receive medical care is limited. You'll also be provided a social insurance card, which you must present at the hospital before receiving treatment.
Private system
The private system generally works like that of many Western countries. The private hospitals are for-profit businesses. As such, they typically have better medical equipment and more experienced doctors. You won't find the same disparity in doctor experience that exists in the public healthcare system.
Another major difference of the private system is the overall patient experience. Unlike the public system, many private hospitals have predominantly English-speaking doctors and staff or provide a translator to help communicate. Also, unlike the public system, you generally can just walk in and see a doctor within a short period of time without scheduling an appointment.
One way Thailand's private system likely differs from your home country is the overall VIP and/or concierge experience at the most prestigious hospitals—Bumrungrad, Bangkok Hospital, BNH, and Samitijev. They often feel like a five-star hotel, with helpful folks greeting you at the entrance. The hospital rooms can also feel like a luxury resort. The suites are often huge, with a separate living space for guests, and some even offer a kitchen, bedrooms for family, and a minibar. Experiencing this type of luxury in a hospital can be a bit of a surprise for new expats. Speaking from experience, it will certainly make your stay more comfortable.
Do I really need expat health insurance?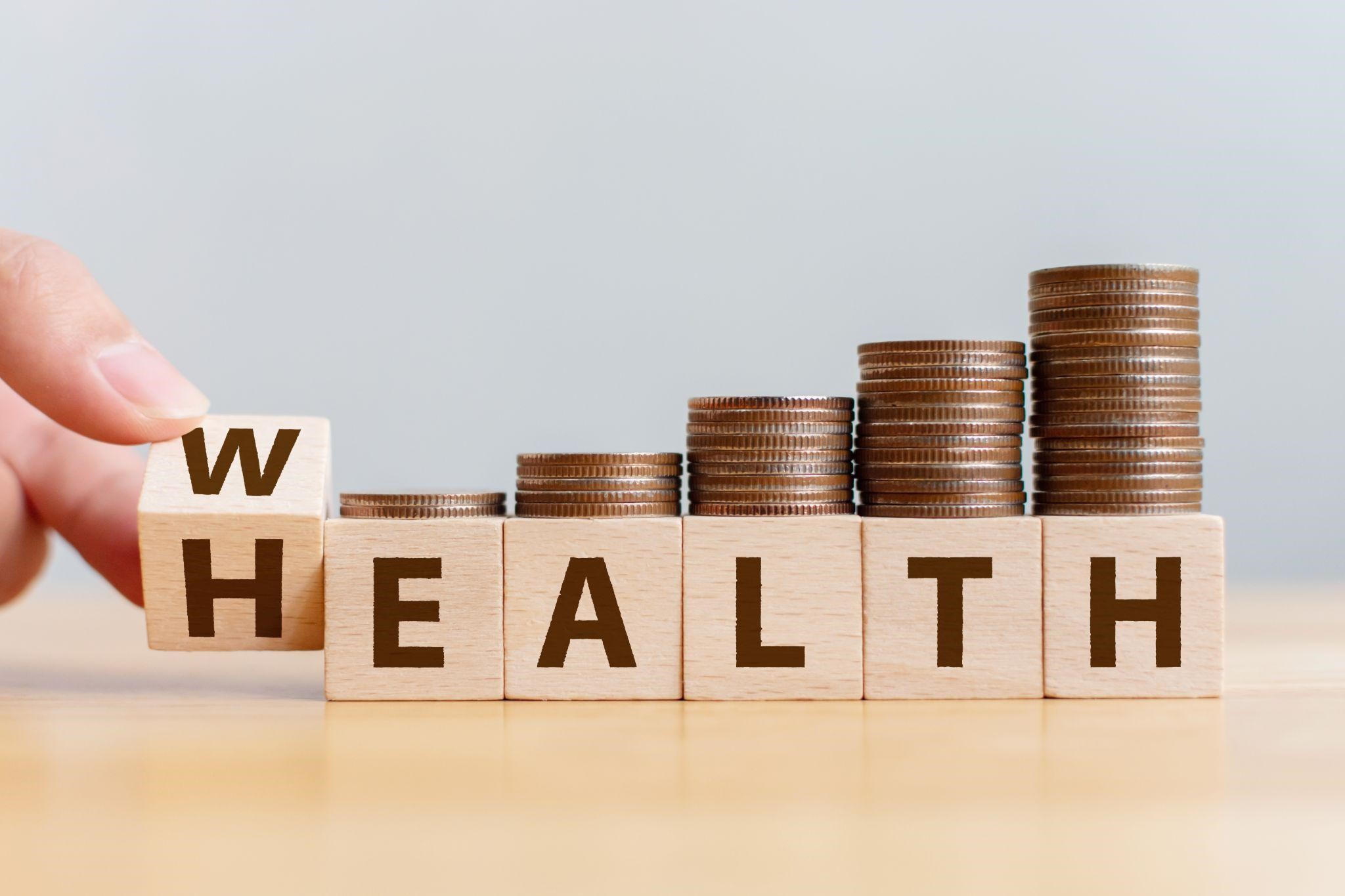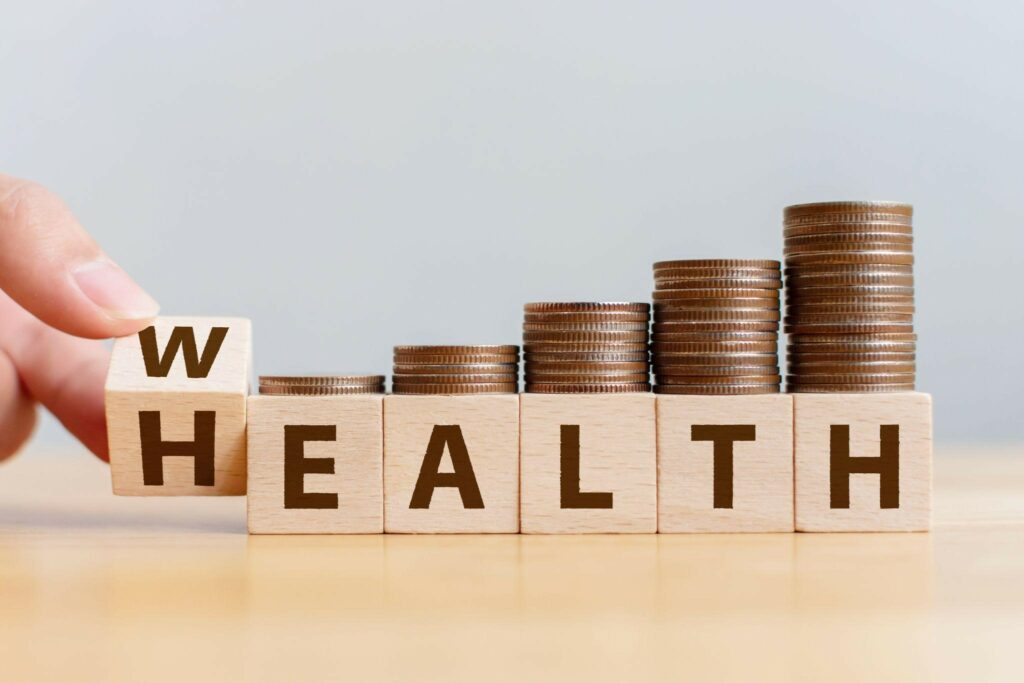 You may have heard healthcare in Thailand isn't expensive, especially if you're from the US. You may be young, healthy, and think nothing bad will happen to you. So why bother with expat health insurance? It's true that healthcare costs in Thailand are significantly lower than in some Western countries, and youth and good health mean it's less likely you'll need medical care. The problem is, Thailand has different health risks and safety hazards that are likely different from your home country.
Safety and health hazards in Thailand
Below are some examples of common health and safety issues in Thailand that can have severe consequences for expats:
Traffic accidents and fatalities: In the World Health Organization's most recent report of countries with the most traffic fatalities worldwide, Thailand was ranked number 9. To put this in perspective, the ThaiRSC reported 14,737 traffic fatalities and 924,799 injuries in 2022. While it's easy to be swept up in the joy and adventure of renting a motorbike to cruise around one of Thailand's gorgeous tropical islands, a simple spill can turn into a hospital stay.
Tropical diseases: Like other Southeast Asian countries, Thailand is home to many tropical diseases, including dengue fever, Japanese encephalitis, and malaria. For the latter disease, 3,538 cases were reported in 2019. If you get sick with malaria or another tropical disease, expat health insurance can be a savior. Of course, insurance isn't the only way to protect yourself. You can also get vaccinations for some of these diseases, which are available for an affordable price at the Thai Red Cross near Lumphini Park in Bangkok.
Air pollution: Like other metropolises in developing countries, heavy air pollution is not uncommon in Thailand's biggest cities. Pollution particularly rises between the months of January through April when farmers burn their crop residue to prepare for future harvests, which is a common practice in Asia. In the past, Bangkok and Chiang Mai have been ranked among the top 10 most polluted cities in the world during these months. Exposure to high levels of air pollution can cause serious respiratory problems, trigger heart attacks, and even lead to cancer years down the line. Health insurance can help protect you from such risks.
Health issues can have a big financial impact
While costs for various treatments in Thailand are typically a fraction of that in the US (an MRI is only $190), a serious accident or unexpected health issue without insurance can be very costly. Dengue fever treatment can cost up to $2,500, and a serious case of food poisoning that requires hospitalization could be as high as $5,000. One of this article's contributors is speaking from experience, being hospitalized for three days because of the ordeal.
If you suffer a serious motorbike accident or heart incident, the medical costs could be anywhere from sixty thousand dollars to several hundred thousand dollars—enough to be a financial disaster for most expats. As mentioned, serious motorbike accidents aren't uncommon. Most expats who've lived here for several years have heard of at least one story of a friend, or a friend of a friend, who suffered an extensive hospitalization and high medical bills due to a motorbike accident.
For all these reasons, we highly recommend purchasing expat health insurance. It's vital to protect both your physical and financial well-being.
Private vs. public health insurance: Which option should you choose?
As you've learned, there's a difference in the consistent quality of Thailand's public and private health systems. It's hard for anyone to resist the attraction of free healthcare, so you may be tempted to choose public health insurance. However, to help you make the best decision, we've listed the pros and cons of each option.
Public system analysis
Thailand's government-funded healthcare system has the same challenges as many public systems around the world. Before we get to those, let's look at the positives.
Pros
Free: As long as you're employed, you won't have to pay anything to use the public health system, outside the 1.5% tax mentioned earlier.
Some exceptional doctors: As mentioned, some of the top doctors in the public system will rival or even surpass those of the elite private hospital physicians. Even the beloved King Rama the 9th relied on the public system—his preferred medical center was a public hospital by the name of Siriraj.
Cons
English typically isn't spoken: Unlike many private medical facilities, you won't be assigned a translator at a public hospital. If you plan to visit one and don't speak Thai, we highly recommend bringing a Thai friend to help you communicate.
Crowds: While it's true that private hospitals can get busy, the crowds can be overwhelming at public hospitals.
Long wait times: And because of the crowds, you'll often experience long wait times to see a public hospital doctor. You could literally spend an entire day waiting.
Rushed doctor visits: When you do finally see a doctor, the visit may be rushed. The reason for this is the long lines. It's not unheard of for a public hospital doctor to see 100 patients a day. The doctor is simply trying to keep up. For this reason, you typically won't get the same quality of care or attention you would at a private hospital.
No frills experience: As you've probably guessed by now, you won't receive the same five-star experience you can at some private hospitals in Thailand.
Limited access to drugs: At public hospitals, you may not get access to name-brand or new drugs.
The true purpose of Thailand's public health system
While it's obvious the public system has limitations, it's truly a blessing for Thais and should be applauded for that reason. Plain and simple, Thailand's public health system saves lives (as it did for a Thai aunt of one of this article's contributors). Because of it, nearly 100% of Thai nationals now have access to healthcare, which equates to well over 10 million more people than before its launch in 2001. While employed expats can use the public system if they choose, its true purpose is to be an important safety net for Thais.
Private system analysis
The private system works similarly to those in many Western countries. However, it has certain distinctions every expat should be aware of. We'll cover those shortly, but first, let's do an analysis of its pros and cons.
Pros
Complete control of your coverage: With a private insurance plan, you aren't stuck with only a few hospital choices. Many insurance providers have wide networks and you have dozens upon dozens of options. These options mean you can choose the quality of care you'd like, which isn't usually possible in the public system.
Won't lose coverage when leaving a job: If you lose or quit your job, you're forced to forfeit your public health insurance. However, a private insurance policy, purchased separately from that of your employer's plan, ensures you maintain coverage.
Service catered to expats: As mentioned, Thailand has a booming medical tourism industry, and foreigners from around the world come here for treatment and surgeries. At many private hospitals, English won't be a problem as staff will either speak the language or you'll be provided a translator.
Did we mention the five-star service? With short wait times, access to high-quality doctors, and luxury rooms and atmosphere, Thailand's private hospitals offer an extraordinary experience.
Cons
Annual premiums: Of course, a major downside of the private system is you have to pay for it. Depending on your home country's healthcare system, your age, and your medical condition, the price of your annual premium may seem high or downright cheap. For example, if you're a relatively healthy American in their mid-30s, you're likely to find Thailand's private health insurance to be a bargain that's exceptional value for the money. In this scenario, great plans can be as low as 2,000 THB a month. However, if you're a Brit in the same age group and health condition who relies on the public system back home, you may be a bit disheartened by that price. More on costs later.
Exclusions, pre-existing conditions, and more: Thailand's private health system has many small but critical differences from its Western counterparts that could be considered drawbacks by many expats. Instead of addressing all of them here, we'll cover them in the Coverage Considerations section below.
Private health insurance is highly recommended
As we mentioned, Thailand's public system is a blessing for locals. But if you value your time, choice of options, consistent quality of care, and a more Western experience, private health insurance is the best choice. We highly recommend it, and we'll discuss the intricacies of the system throughout the rest of this article.
2 Main types of private health insurance policies in Thailand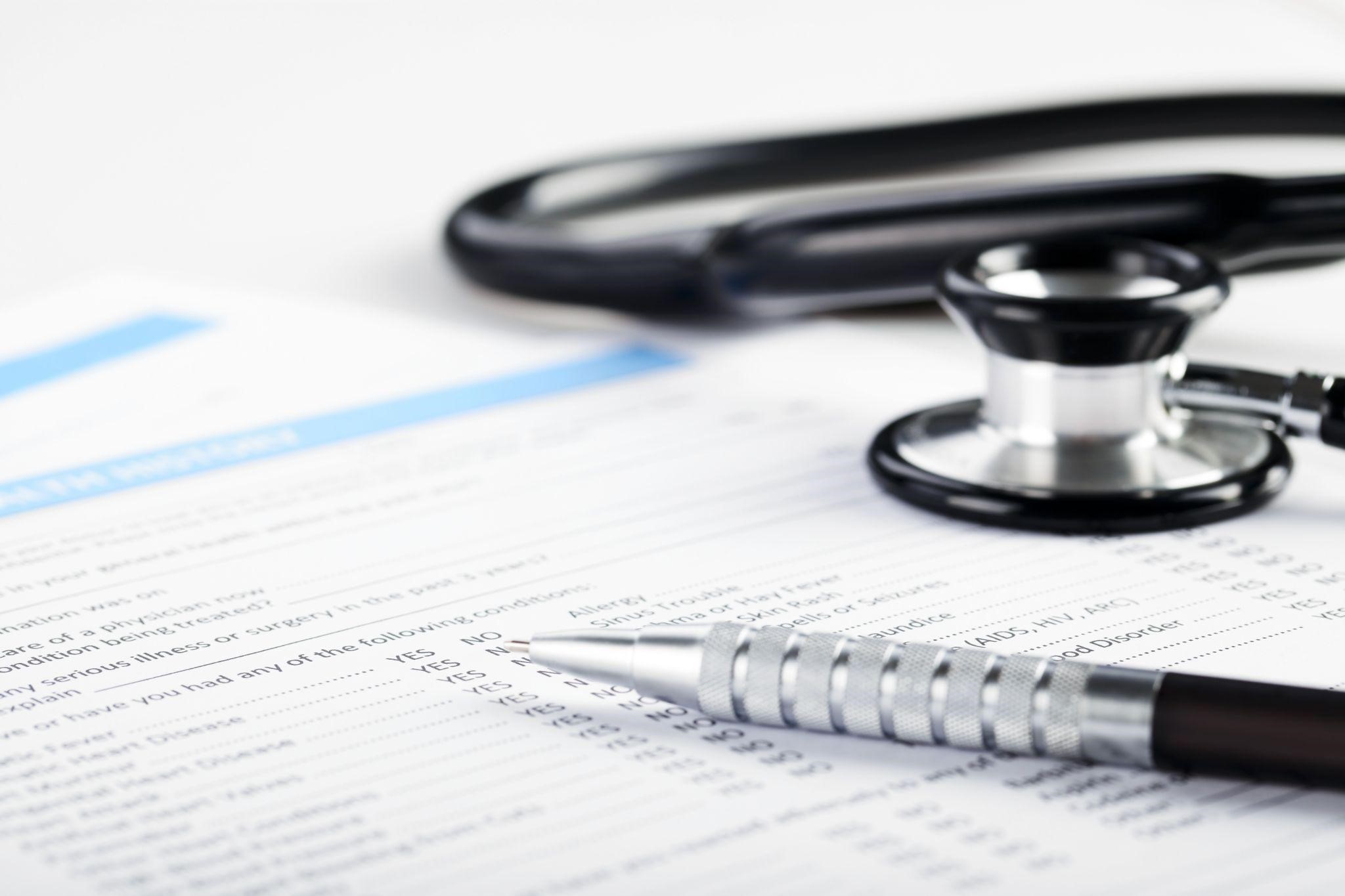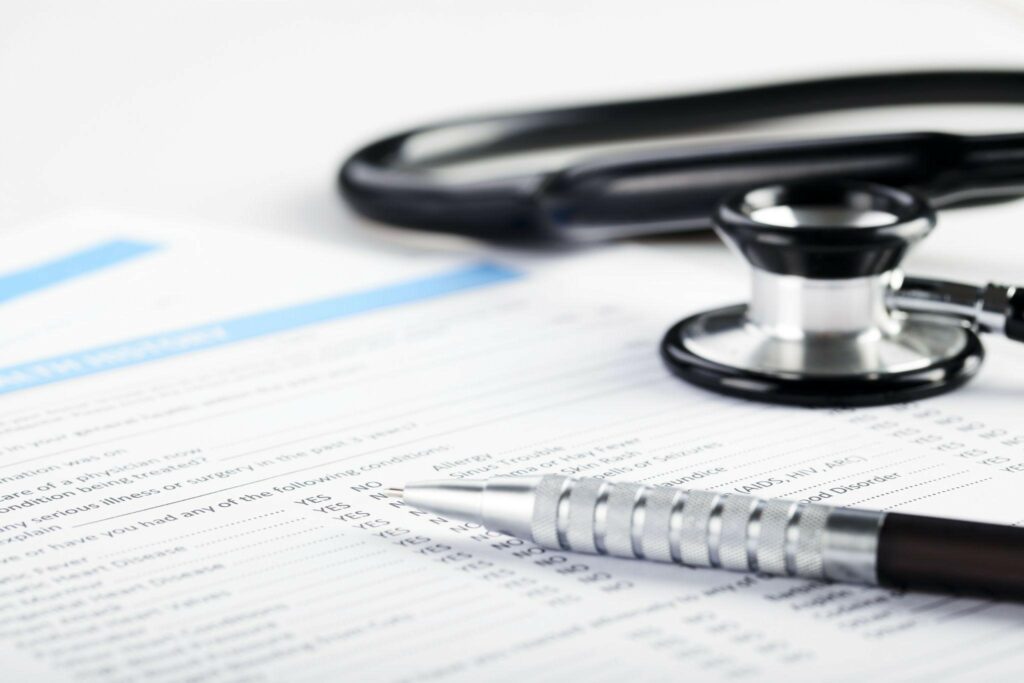 Similar to many Western countries, you'll have two options for private health insurance in Thailand: Basic and Comprehensive. Let's discuss both.
Basic insurance
Commonly referred to as IPD (In-patient Department) coverage, Basic expat health insurance encompasses all your in-patient care. This means if you are hospitalized, have an unexpected emergency or accident, or have a major health issue, Basic insurance will cover you. It typically includes the cost of room and board, doctor fees, medications, diagnostic tests (CAT scan, MRI, etc.), surgeries, and ICU treatment. How much of your hospital expenses are covered and how much you pay out of pocket depends on your specific plan. We'll discuss that in more detail later.
Comprehensive insurance
With the exception of dental, vision, and other add-on benefits, Comprehensive insurance covers all your healthcare expenses in Thailand, both in-patient and out-patient (OPD). In addition to medical emergencies and major operations, Comprehensive insurance covers you for more minor health concerns — like a sinus infection, the flu, or back pain — and the cost of doctor consultations and any prescribed medications. While OPD plans can double the cost of your premium, it can be worth the money. Why?
Pre-existing conditions are treated differently in Thailand than most Western countries. If you develop a chronic condition without Comprehensive coverage, your health insurance provider may consider it a pre-existing condition if you decide to upgrade from Basic coverage. This means your provider can refuse to cover the pre-existing condition, even if you're a long-time customer who's had a policy with them for years.
If you're in this predicament, you'll likely have to cover all your treatment for the chronic condition out of pocket, unless you can find another provider willing to cover it. While this may sound a bit surprising, there's more to unpack in terms of pre-existing conditions. We'll cover that shortly in the next section.
Coverage considerations: The ins and outs of how private insurance works in Thailand
Pre-existing conditions
Though we've talked quite a bit about pre-existing conditions, it's important to really understand how they work in Thailand. Unlike insurance you may have in your home country, private insurance here won't typically cover pre-existing conditions. For example, if you have chronic sinusitis, diabetes, epilepsy, or even more common things like allergies, insurers are unlikely to cover you for those conditions. In the rare event you do receive coverage for them, you'll have to pay a higher premium. Another way to get coverage for pre-existing conditions is through a group policy from your employer.
Common exclusions
Besides pre-existing conditions, private insurance plans in Thailand usually come with exclusions. Some of the most common include injuries or medical issues related to natural disasters; acts of terrorism; participation in dangerous activities or extreme sports like skydiving; sexually transmitted diseases; sleep disorders like sleep apnea or insomnia; cosmetic procedures; and those that occurred under the influence of alcohol. Before purchasing a plan, read the policy wording carefully to see which exclusions are listed.
Lifetime renewal guarantee
A lifetime renewal guarantee is likely a new concept to most expats. However, it's vital to understand, as it could have a life-changing impact on your health and finances. A lifetime renewal guarantee means your expat health insurance provider won't drop your coverage if you develop a chronic or serious illness, or make "too" many claims.
For example, if you're diagnosed with cancer and don't have a lifetime renewal guarantee, your provider could cancel your policy at the end of the year, essentially making it impossible for you to obtain future coverage. No private company in Thailand would insure a cancer patient. It's worth noting that lifetime renewal guarantees are not the norm, so ask your prospective provider if they offer one. Our recommended insurer, Pacific Cross, includes a lifetime renewal guarantee in all its plans, meaning they'll continue your policy regardless of any ailment you may develop.
Deductibles
Some private healthcare systems in the West, like that of the USA, commonly include deductibles in their policies. Thailand does the same. For those unfamiliar, a deductible is a set amount you're required to pay each policy year before your insurance will cover costs. For example, if your deductible is 30,000 THB, you won't receive coverage for any medical expenses until you spend that amount out of your own pocket. If you're in your 20s or 30s and in good health, deductibles may not be offered or mentioned by the provider, as your policy should already be affordable. However, when you're older, having a higher deductible is one way to lower your policy's annual premium.
Yearly premium hikes
When selecting a health insurance provider, it's important to understand if premiums rise yearly. Typically, premiums increase in a few scenarios: if you add cover to your policy, move to an older age group, or submit a large claim. Nevertheless, yearly price hikes often happen for no apparent reason in Thailand. We recommend you ask your prospective provider about yearly premium increases, so you can understand their frequency and causes.
Hospital network
Before you choose a health insurance provider, it's wise to consider which hospitals are included in its network. Not all hospitals may be covered. If you're interested in visiting top-tier hospitals or a specific medical facility near your home, be sure to check your prospective provider's network before you buy the policy.
Direct billing
In Thailand, it's not uncommon to pay your medical expenses upfront and claim later to get reimbursed. Whether you have to go through this process depends on both your provider and the hospital you visit. For example, some insurers will offer direct billing (aka cashless payments) at a number of hospitals in their network, while other hospitals in that same network require upfront payment.
Speaking from experience, paying upfront and claiming later is a hassle. We highly recommend choosing a provider that offers direct billing at all hospitals in its network. Our top recommendation for expat health insurance, Pacific Cross, includes cashless payments in all its one-year policies.
Area of coverage
Area of coverage refers to the countries you can receive treatment. Common areas of coverage include:
Thailand only: As the name suggests, you can only receive medical coverage in Thailand.
Regional: Coverage is provided throughout a region. For expat health insurance purchased in Thailand, the most common region covered is Southeast Asia.
Worldwide with excluded countries: Commonly excluded countries are Singapore, Japan, China, and the USA.
Worldwide except for the USA: America is typically excluded as its healthcare system costs are the highest in the world.
Worldwide: These policies are rare because they're extremely costly.
While many policies claim to offer worldwide coverage, it's only for emergencies. A true international health insurance policy covers treatment in other countries for nonurgent conditions. However, these policies are only really worth it if you spend extensive time outside of Thailand (like several months of the year) or want to use alternative healthcare systems for more serious treatments, like Singapore. Excluding more countries lowers your policy cost.
Coverage for dental, vision, and other benefits
Comprehensive health insurance packages won't cover everything unless you pay extra. Some of these add-ons include dental care, vision, annual health checkups, maternity care, alternative health treatments (like osteopathy or acupuncture), etc. You may get a better deal when you purchase these add-ons through your expat health insurance provider rather than seeking them independently through a separate company.
Limits on medical expenses
Private health insurance plans in Thailand have limits in terms of how much coverage you can receive per year. A limit is basically what it sounds like: the amount your provider will cover for your medical expenses. There are several types of limits to be aware of:
Overall/maximum limit: This is how much coverage you can receive for all your medical expenses in a given year. Once you've reached that maximum amount, you must pay the rest out of pocket. We recommend an overall limit between 10 to 15 million THB. While the cost of healthcare is affordable in Thailand, a serious accident or illness compounded with surgeries and an extended ICU stay can quickly add up to millions of baht in hospital expenses. That said, your overall limit is a personal choice based on risk tolerance, lifestyle, age, and other factors. Choose a limit you feel comfortable with.
Benefit limits: This type of limit includes the cost of room and board per day, surgeries, OPD coverage, and similar expenses. Like the overall/max limit, you must pay all of your medical expenses out of pocket once you've surpassed it.
Procedure or treatment-specific limits: There are also limits on specific treatments, like maternity, HIV treatment, and organ transplants.
Motorbike accidents
As mentioned earlier, motorbike accidents are a major problem in the Land of Smiles. In fact, 74% of Thailand's traffic fatalities involve motorcyclists. Be mindful that not all insurance providers cover motorbike accidents, and some only cover 50% of medical expenses. If you plan to drive a motorbike in Thailand, get a license. Without one, it's less likely your provider will cover you in the event of an accident. If motorcycle accident coverage is important to you, our recommended expat health insurance provider, Pacific Cross, provides cover for these incidents.
Where to buy private health insurance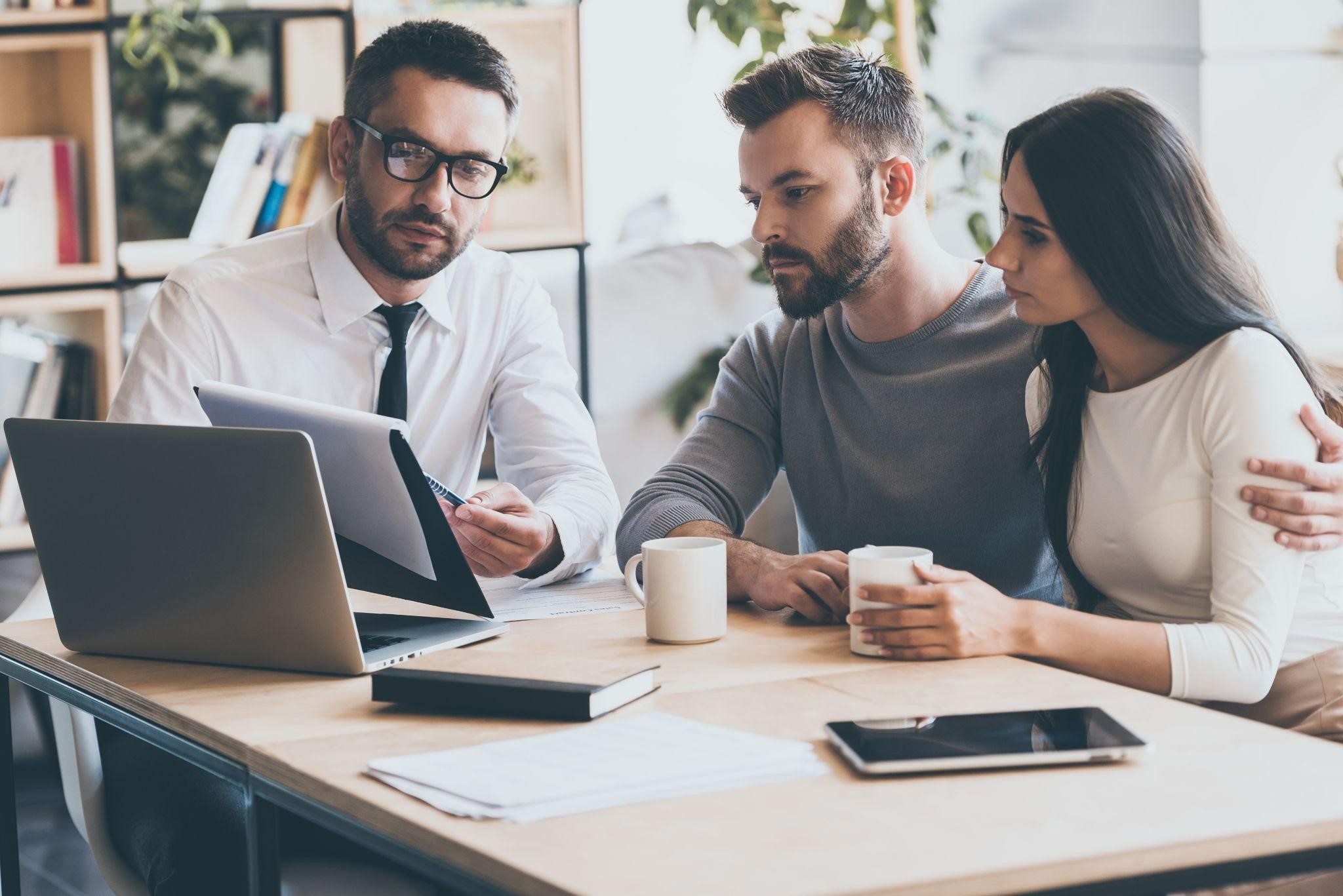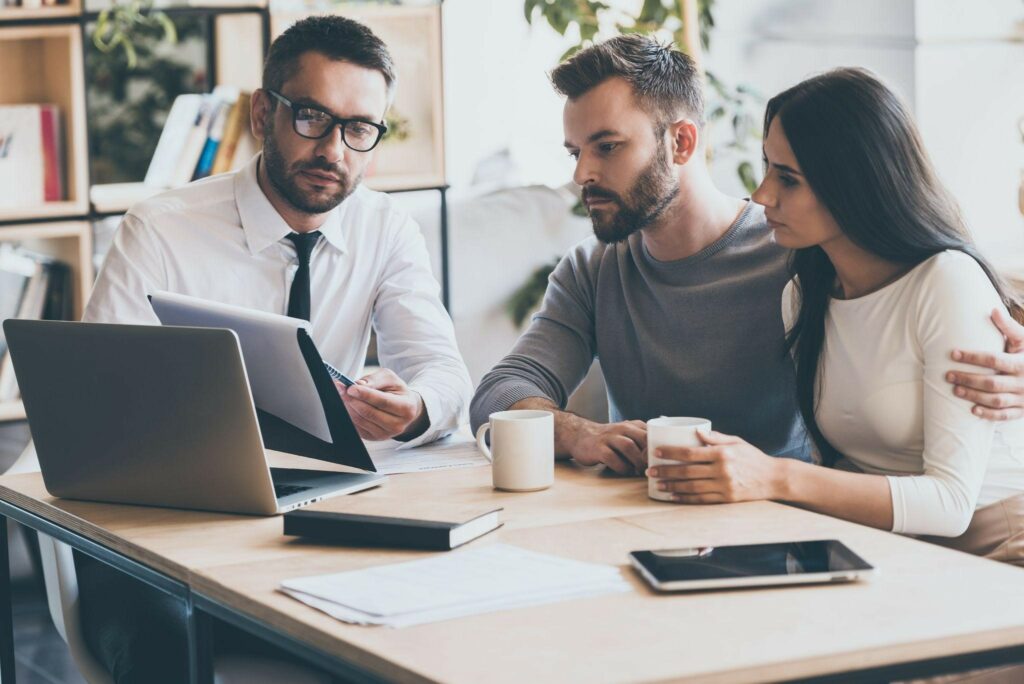 Once you're ready to buy private health insurance coverage, you basically have four avenues where you can purchase a policy:
Directly from the provider: Buying expat health insurance is as simple as looking up your prospective provider's website and contacting them about their policies. The provider will answer all your questions, adapt the policy to your needs, and eventually sell it to you.
Insurance broker: A broker can help you compare providers and policies, help with the application process, and even direct you to plans that may cover pre-existing conditions. Once you purchase the policy, the broker can also recommend hospitals, help you with claims, and answer any questions. Seek2Insure specializes in health insurance for expats and offers some of the most popular brands, including Pacific Cross and Luma.
Insurance agent: Similar to a broker, an agent can help you compare prospective providers and assist you once the policy is active. The main drawback of an agent is many don't speak English because they're Thai. That said, if you'd like to use an agent, the best way to find one is to ask your friends or new acquaintances for a recommendation.
Online marketplace: Lastly, you can purchase your policy online. Mister Prakan is an online health insurance marketplace that helps you compare popular insurance policies side by side, including those from Pacific Cross, AXA, and LMG. The comparisons will show you the amount of coverage provided, premium costs, deductibles, and other policy features.
At Baan Thai, we recommend purchasing directly from the provider because they know the ins and outs of each policy and can tailor a plan to fit your unique needs. In fact, this is how all of our article contributors purchase expat health insurance. The only drawback is it takes time to compare different providers. To speed up this process, we'll provide you with a shortcut soon—our list of the top five health insurance providers in Thailand.
Visas that require expats to purchase health insurance
In Thailand, expats should know that private insurance is mandatory for some visa types. Let's discuss those now.
Requirements for Non-immigrant O-A visas
Depending on which Non-immigrant O-A visa you choose, you may be required to purchase private health insurance. For example, expat health insurance is mandatory for Retirement visas but optional for Marriage visas. If you need insurance for your Non-immigrant O-A visa, it must meet the following requirements:
40,000 THB minimum out-patient coverage
400,000 THB minimum in-patient coverage
The government has approved several insurance companies to provide packages that meet these specifications, including LMG, Pacific Cross, Falcon, AXA Insurance Thailand, Asia Insurance, and Aetna.
Requirements for Long-Term Resident (LTR) visa
The popular LTR visa, which allows foreigners to stay in Thailand for up to 10 years, also has an insurance requirement. You can meet it in two ways:
$50,000 in total coverage
$100,000 in your bank account for 12 months
Note: We highly recommend the first choice, rather than the $100,000 in your account for a year. The latter option requires more explanation to Thailand's Board of Investment and can result in application delays. Like the Non-immigrant O-A visas, you must also purchase your policy from an approved provider. These include LMG, Pacific Cross, or AXA Insurance Thailand.
Top 5 expat health insurance providers in Thailand
While this article's contributors have had personal experience with the first three providers on this list, the other two options come highly recommended.
Pacific Cross: One of the few insurance providers that covers motorcycle and car accidents, offers a lifetime renewal guarantee, and is known for keeping premiums stable on a yearly basis. Because Pacific Cross is an affiliate of ours and is the primary health insurer of a few of this post's contributors, we're happy to offer you a special deal on their policies. Sign up today at the link below and you'll get free personal accident insurance and a 5% discount (offer is valid till the end of the year).
Link: https://onlineapplication.pacificcrosshealth.com/?broker_code=DE001-014AB&referral_code=DC044-00001
Luma: Offers high annual coverage limits (up to 50 million THB), has top-tier international hospitals in its network (like Bumrungrad and Bangkok Hospital), and offers a lifetime renewal guarantee till the age of 99 years old.
Link: https://www.lumahealth.com/
Aetna: Formally known as Bupa Thailand, Aetna is one of Thailand's most well-known expat health insurance providers. They offer affordable plans with a wide network of private hospitals, as well as international coverage.
Link: https://www.aetnainternational.com/en/individuals/thailand.html
AIA: One of Thailand's longest-standing local insurance companies, AIA has been around since 1938. The company offers innovative policies. For example, its Vitality plan rewards you with discounts on your premiums, free movie tickets, and more when you proactively take care of your health.
Link: https://www.aia.co.th/en/health-wellness/vitality
Cigna: Offers health insurance plans designed exclusively for expats. Some of Cigna's most notable benefits include a high annual limit (between $1 to 3 million), a network of more than 1.65 million hospitals worldwide, and a platinum plan that covers mental health and vision.
Link: https://www.cignaglobal.com/individuals-families/our-plans/thailand-specialised-health-plan/plans-in-detail
Protect yourself with expat health insurance
We hope this article has impressed upon you the importance of private health insurance in Thailand. If you want to protect your health, financial security, and peace of mind, purchasing a policy is a must. So what are you waiting for?
Consider the options above and your ideal amount of coverage, and go buy an expat health insurance plan in Thailand. You won't regret it—but if the need arises, you will regret not having it in hand.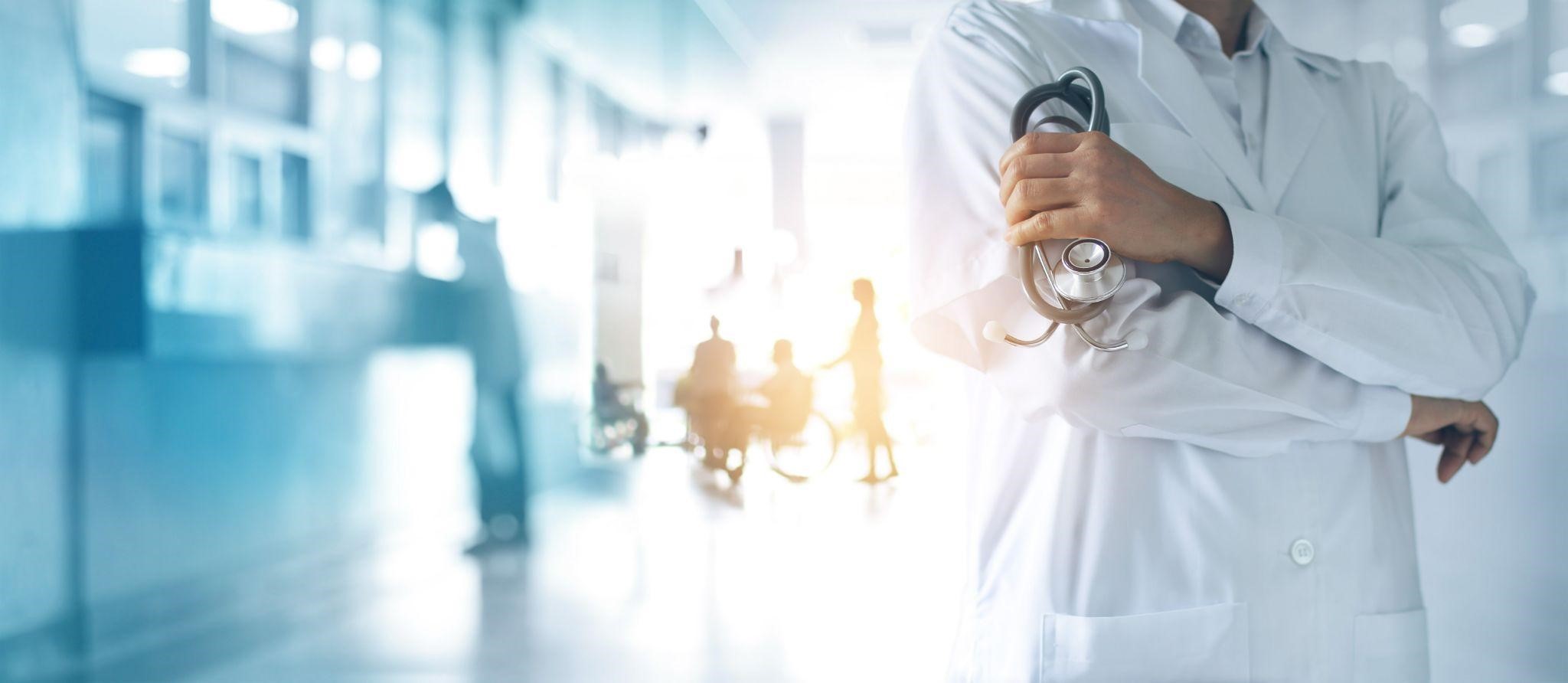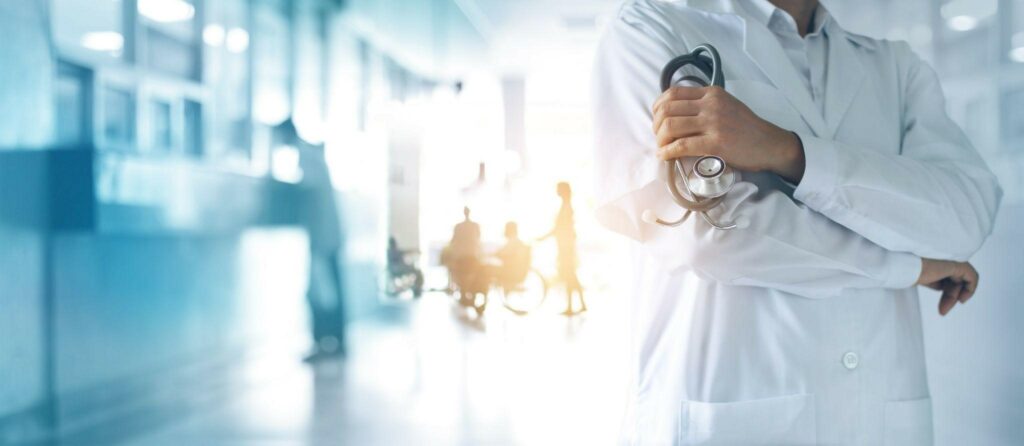 Frequently Asked Questions
How much does private health insurance cost?
Costs can vary dramatically depending on many factors, such as your age, health history and pre-existing conditions, desired benefits, coverage area, annual limit, deductibles and copays, your chosen health insurance provider, and more.
To provide some examples, a 33-year-old in good health could pay as little as 24,000 THB annually for coverage, while someone in their late sixties could pay multiple times that amount.
Is medical treatment free in Thailand?
For expats, it's only free if you are employed by a company in Thailand and wish to use the public system. As mentioned, we highly recommend a private policy due to the significantly shorter wait times, overall quality of care, and complete control you have over your coverage. All Thai citizens get free access to the public system.
How can I lower my premium costs?
Strategies to lower your premium costs include adding or paying a higher deductible or copay, excluding out-patient coverage, and limiting your area of coverage.
If you want to lower your healthcare costs in general, always check your hospital bill before paying. There could be mistakes, and it's not uncommon for private hospitals to apply a significant upcharge on medications and medical devices. For example, the cost of an ankle brace for a foot injury could be three times higher at a private hospital than if you purchased one at a local pharmacy.
What are common procedures in Thailand? How much do they cost?
Below are some of the common procedures and treatments that expats receive in Thailand, along with their estimated cost in USD:
Heart bypass surgery: $13,000
Hip replacement: $10,600
Motorcycle accident: $6,000 to $60,000 (depending on severity)
Colonoscopy: $830
Prices can vary substantially from hospital to hospital. Treatment or surgery at Bumrungrad could cost three times that of a less well-known private hospital. Be aware that quality of care can vary among private hospitals (though not to the extent of the public system). So if you're undergoing a serious procedure, it's best to do some research before choosing a doctor and hospital.
Can you recommend an expat health insurance provider?
Though there are many reputable insurers in Thailand (see the top five list above), our recommended private health insurance provider is Pacific Cross. Sign up with them today and get a 5% discount on your policy and free personal accident insurance (offer valid till year's end).