US Marriage Visa for Thai Citizens
SIMPLIFY THE VISA PROCESS. ALLEVIATE THE STRESS.
Speak to a
immigration expert
Obtaining a US spouse visa doesn't have to be overwhelming
Your life is about to transform. You and your spouse plan to permanently move to the US. While you're excited about the future, there's one issue – your Thai spouse needs a CR1/IR1 visa. The process seems overwhelming and you're not sure where to begin. You're in the right place. Baan Thai can help you navigate the process, providing you legal counsel, focused software solutions, and guidance every step of the way.
With our support, you can focus on your life, career, and relationship – instead of worrying and wasting hours searching for answers on the internet. We simplify everything for you and your Thai spouse in their native language. The result? Your application process becomes straightforward. Don't go it alone. Choose Baan Thai to get the trusted legal support you deserve.
Application process overview
The CR1/IR1 visa process typically takes 16-24 months and consists of the four stages below. Baan Thai offers an end-to-end solution that guides you through each of these steps, from filing the initial application with the USCIS to preparing your spouse for a successful interview at the US Embassy in Bangkok.
Why Choose Us?
Baan Thai Is:
Meet your new legal advisor
One of these experienced immigration lawyers or counselors will guide you through the US spouse visa journey
Managing Director & US licensed lawyer of 35+ years
Mark is a member of the California bar and graduated with honors (Order of the Coif) from the University of Southern California Gould School of Law in 1987. Mark started his personal journey in immigration many years ago when he brought his wife from Thailand to the US. You read that correctly – Mark has been in your shoes. Because of this experience, he understands your aspirations, concerns, and desires in succeeding in your visa journey.
Laddawan Hanchanameechai "Noina"
Partner & US immigration specialist
Noina is one of Baan Thai's co-founders (along with Mark) and directors. She has helped hundreds of Thai spouses and fiance(e)s secure visas abroad over the past 18 years, including her partner at Baan Thai. The couples she's successfully served come from all over the US. Noina is fluent in Thai and English and can help your Thai spouse collect required information from Thai authorities and prepare for the US Embassy interview so that critical last step is faced with confidence.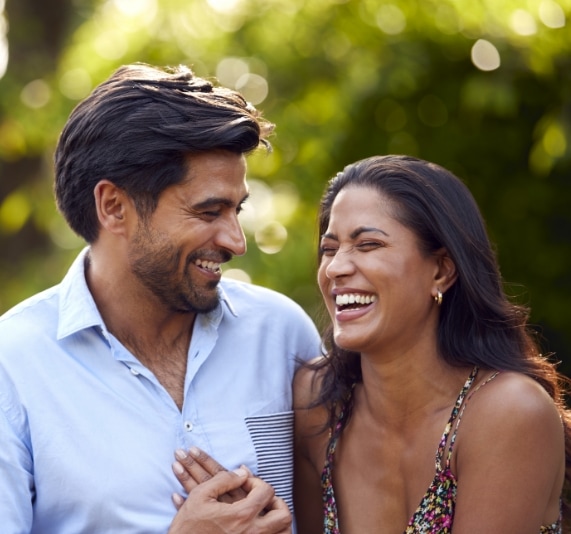 Being Bangkok-based means we take special care of your Thai spouse
The US immigration process can be intimidating for Thai nationals who have never dealt with US government officers. Your spouse will eventually interview one-on-one with a US immigration officer – who will ask probing questions about your relationship and their character. We will help your spouse prepare for this last critical step in the process in their native language. Going into the interview fully informed and prepared best assures a successful outcome.
Your Thai spouse will be working with Noina and her team, who has helped hundreds of couples through the interview process. Simply put, your spouse will be well taken care of as she or he collects required information from Thai authorities and prepares for the US Embassy interview. An added benefit is that our offices are located a short 5-minute walk to the US Embassy, and we'll ensure that your spouse gets to the right place on time.
"We are very, very happy to have been introduced to the team"
Sawaddee ka. Sawaddee krub. My name is Ben. This is my wife Siriporn. What challenges were you facing before working with Baan Thai? We
"Within just a couple of months, Kratai was here in America."
Ten years ago we had no idea how to start to get my wife Kratai from Thailand to here. All the websites had all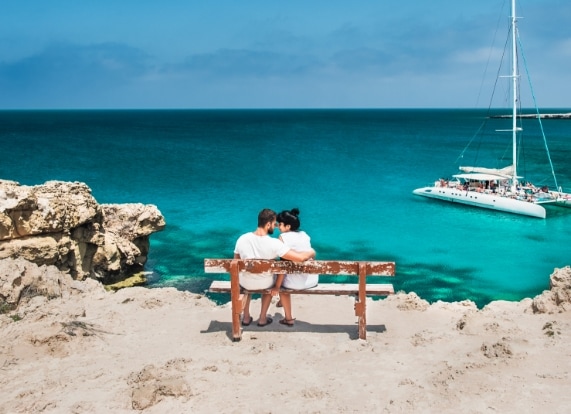 Start a life in America with your Thai spouse
Your free 20-minute consultation will:
Frequently Asked Questions
We are ready to help and to answer every question you may have.
Our dedicated and experienced team is here and ready to help you as we have for so many others. Contact us today for a free consultation.